When I bought my MGB GT, an electric fan and a pair of front fog lamps were already fitted but not (or no longer) connected.
I planned to make those work, but as I had no overheating problem nor drove through fog, I was not hurrying. I preferred to drive my car rather than start works. I also wished to add 3 other devices: hazard warning lights, a rear fog lamp and a reverse light.

Yet, I did not figured how to fit a reverse light switch on my 3 synchros gearbox, but in September 2006, I decided to install all the other devices.








1st step : the wiring diagram





Even if electricity is simple on the MGB (even more on Mark 1 MGBs), in no way I would have connected one single wire before defining and drawing the wiring diagram.






2nd step : dashboard controls


The left hand drive MGB Mk1 dashboard is one of the few parts that are not rebuilt. To find a second-hand dashboard is a potentially expensive quest. Knowing that, it was definitely not an option to drill additional holes in mine to install the rocker switches that will control my new devices, and the relevant warning lights.

To create an additional rocker switches panel appeared as a necessity. I chose panel position in the lower left hand side of the dashboard, under the overdrive switch. It is handy and I could see all the warning lights through the steering wheel. I first made a carton prototype to set the dimensions and the lights positions.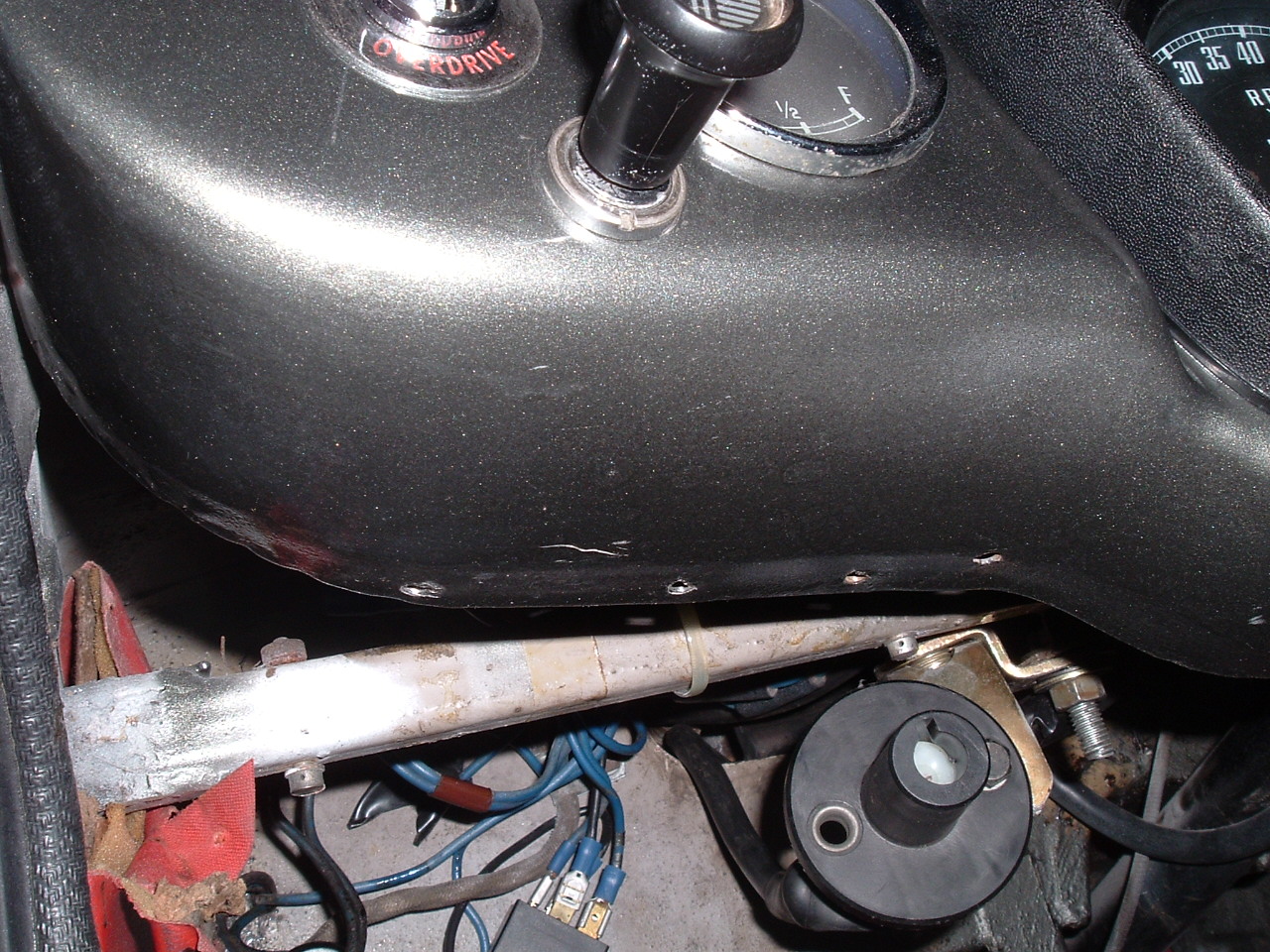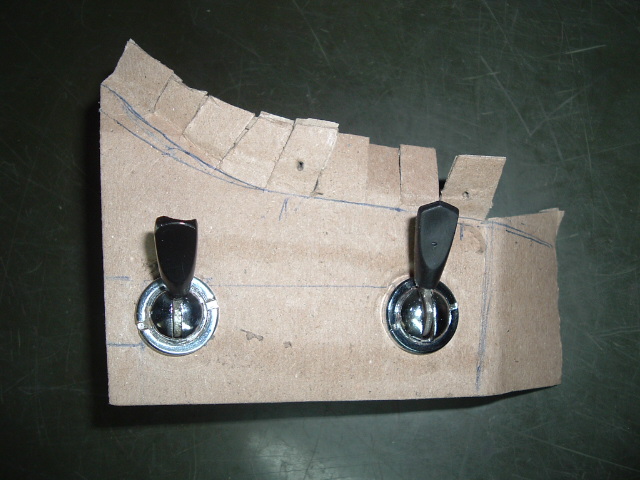 3rd step : wiring, relays and connections
I often hear or read that British cars wiring is not reliable, Lucas – the master of darkness invented obscurity, bla, bla, bla…
Instead, I believe that several generations of self made electricians among previous owners were lesser reliable than the wiring itself. So I followed 3 rules :
- create a wiring diagram (see step 1) prior to start additional wiring

- connect all devices to the most relevant fuse (an easy challenge as there are only 2 fuses on a Mk1 MGB)

- extensively use relays

I fitted all my relays on a plastic board, screwed through the inner wing.Wires, as well as warning lights come from AES – Auto Electric Supplies which sells wire per meter in many colour combinations at affordable price. These wires comply with the Lucas wiring colour code.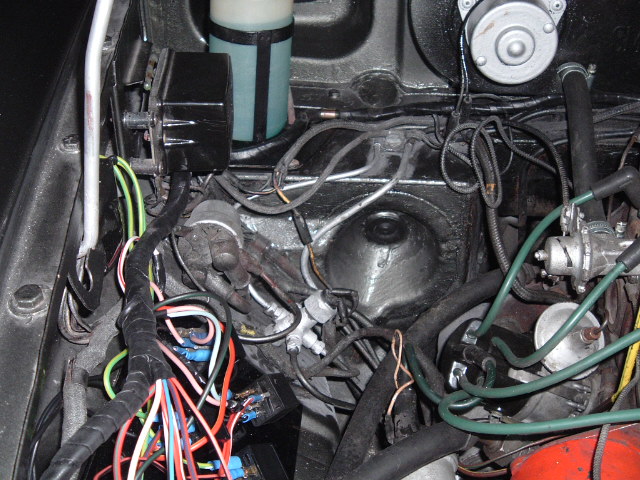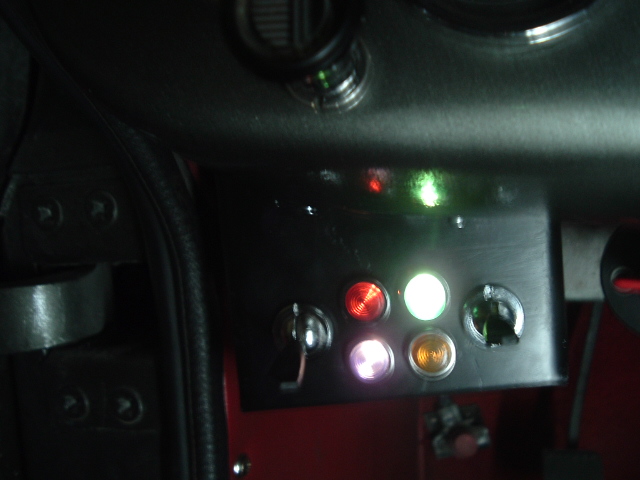 Only 2 wires are not in the harness. One goes under the car to feed the rear fog lamp, while the other comes from the flasher unit to feed the warning lights. Flasher unit now being connected to the permanent power fuse (and allowing use of warning lights when ignition is off).




The electric fan comes from a

Fiat Panda

and was mounted in front of the radiator. It can be switched on either by the thermostatic swith or with the toggle swith on the new console.


Wiring harness installation : 20 hours
Making of the rocker panel : about 5 hours
Rear fog lamp installation : 3 hours (including metal clamp welding)
Fan thermostatic switch installation : 2 hours
Total : 30 hours

Time spent to find bad connections : 0 hour 00 minute

Everything worked as expected on the first attempt.

If you plan installation of one of these devices, you will find individual wiring diagrams for each device below. Click to enlarge.

| | | |
| --- | --- | --- |
| Electric cooling fan diagram | Front and rear fog lamps wiring diagram | Hazard warning lights wiring diagram |
| | | |